Truly Biodegradable Plastic Bags & Stretch Wrap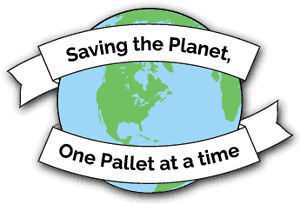 Make a meaningful contribution to your company sustainability goals
BioNatur Plastic Bags & Stretch Film
NOT BIODEGRADABLE OR DEGRADABLE
APPLICATION DEPENDANT DEGRADABLE
NOT BIODEGRADABLE OR DEGRADABLE
APPLICATION DEPENDANT DEGRADABLE
LDPE Product 20.7% Biodegraded in 387 days under laboratory landfill conditions.
BioNatur Plastic Bags & Stretch Film
BioNatur plastic Bags & stretch film is truly biodegradable in a landfill environment – where 91% of all stretch film waste will end up. Our proprietary organic additive has been tested using ASTM 5511 standards to ensure our plastics truly biodegrade in a landfill into dirt and gasses
While often confused as a biodegradable plastic, OXO-degradables fragment into smaller and smaller pieces, called microplastics. These microplastics don't break down at the molecular level and can wind up in the water or food supply. While testing has shown that OXO plastics can be composted, your stretch film waste won't end up in a compost bin!
OXO-degradable plastics have been banned in the European Union as of April 2019 (EU directive 2019/904 Article 5), in order to reduce the environmental impact of certain plastics